Please turn your mobile for more readability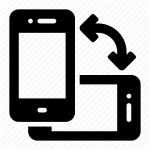 Remember to book your equipment!
Book directly on our website WWW.SKILOC.COM, preferably at least a week in advance, and collect your equipment directly from your personal locker. A time-saving option, especially during busy school holiday periods!
In order to reserve your equipment, please complete ALL the fields marked with an asterisk.
How to contact us ?
Phone : 04.50.93.10.20 Fax : 04.50.93.16.00
Where are us ?
41 Rue des crêtes, Le Bettex
74170 Saint-Gervais